Technical Excellence Contributor
That's the one I have. It get used almost daily. It comes with a little valve to regulate the pressure which I don't use. Not using it caused me to bend the 4mm piece. Other than that, no issues. If it broke today, I would buy the same one. I've installed hundreds of nutserts with it.
I'll put it on the list. I think behind the tig, but it is on the list. Took another garage break--fixed the hole in the top--just patched it. They pounded on the fender well in several places and those places rusted--they may have heated them before pounding...so when the torch hits those areas they just burn through immediately. I could replace that entire area but it is a rather formed area---I will plan to replace the full skirt at some point when I nice set pops into my world.
You can see the hole under the filler--the second shock top came through that from the dual shock absorber mount it had...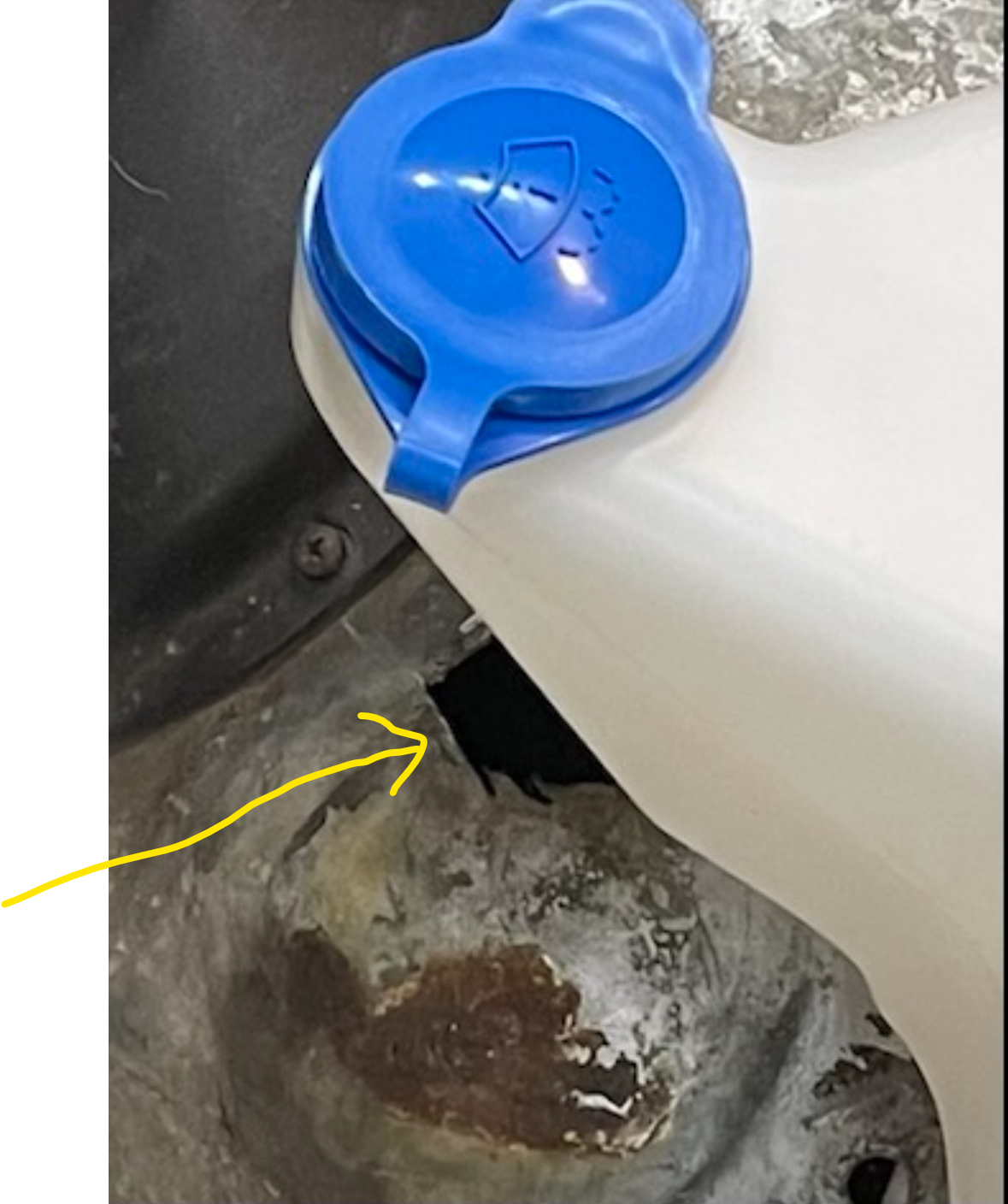 The best thing you can do is cut out 100% of the rust and weld from there. You can see the rust on the contour below the gap. It will be good for now but the inner is going on the list to replace. There are just too many contours to do by hand and I have some time to wait to find a pair...
Whenever patching, always have as small gaps as possible (except for those very thick multipass situations where you would leave a bevel...). This would have gone smoother if I didn't hit a ton of degraded areas. For now it is just fine. Just need to pick up some more cold galv paint...can't find mine and heck, it may have been gone...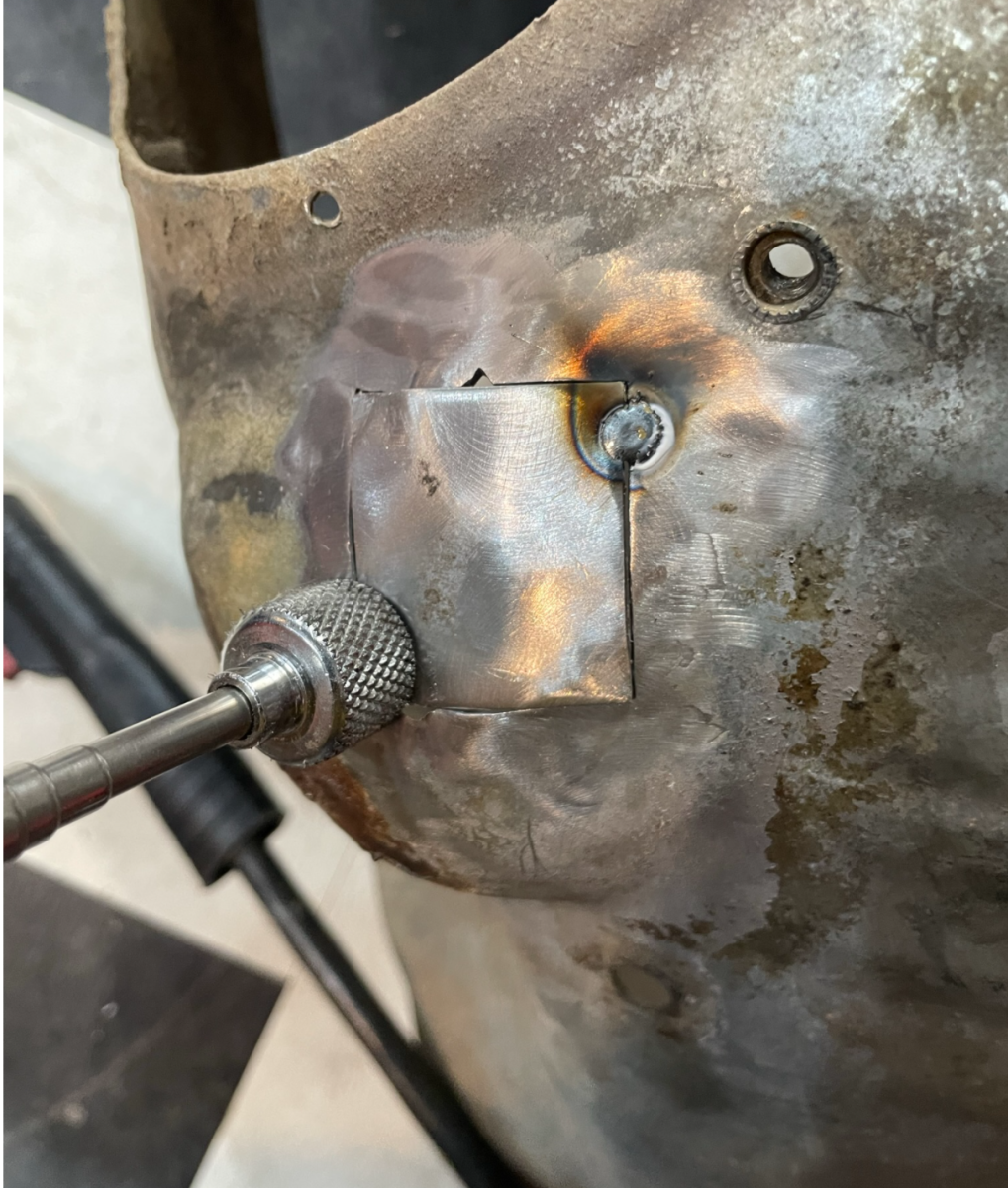 And PSA--this is galvanized metal. The zinc coating is toxic when welded (for those that don't know but should). It is VERY bad to inhale so vent your garage or wherever and use a respirator specific for this when you weld.
Also found the home for the Transmission cooler.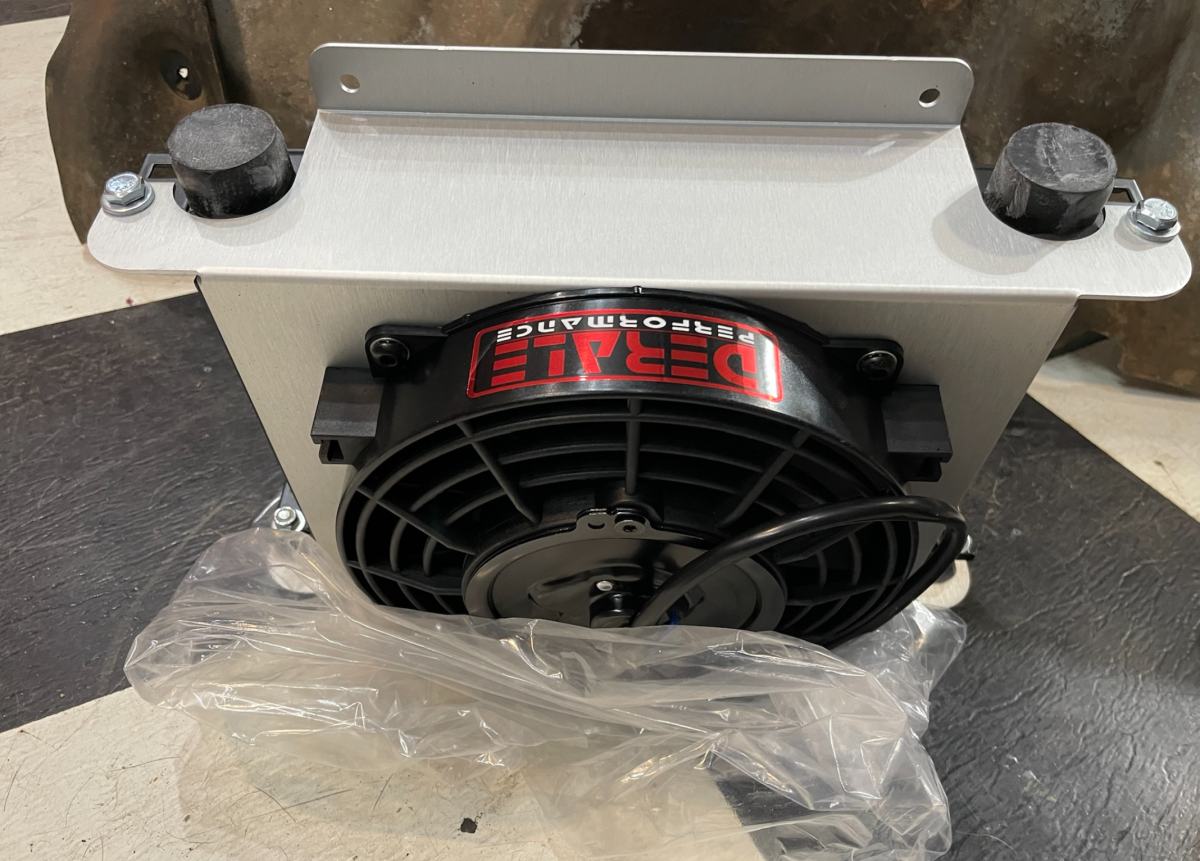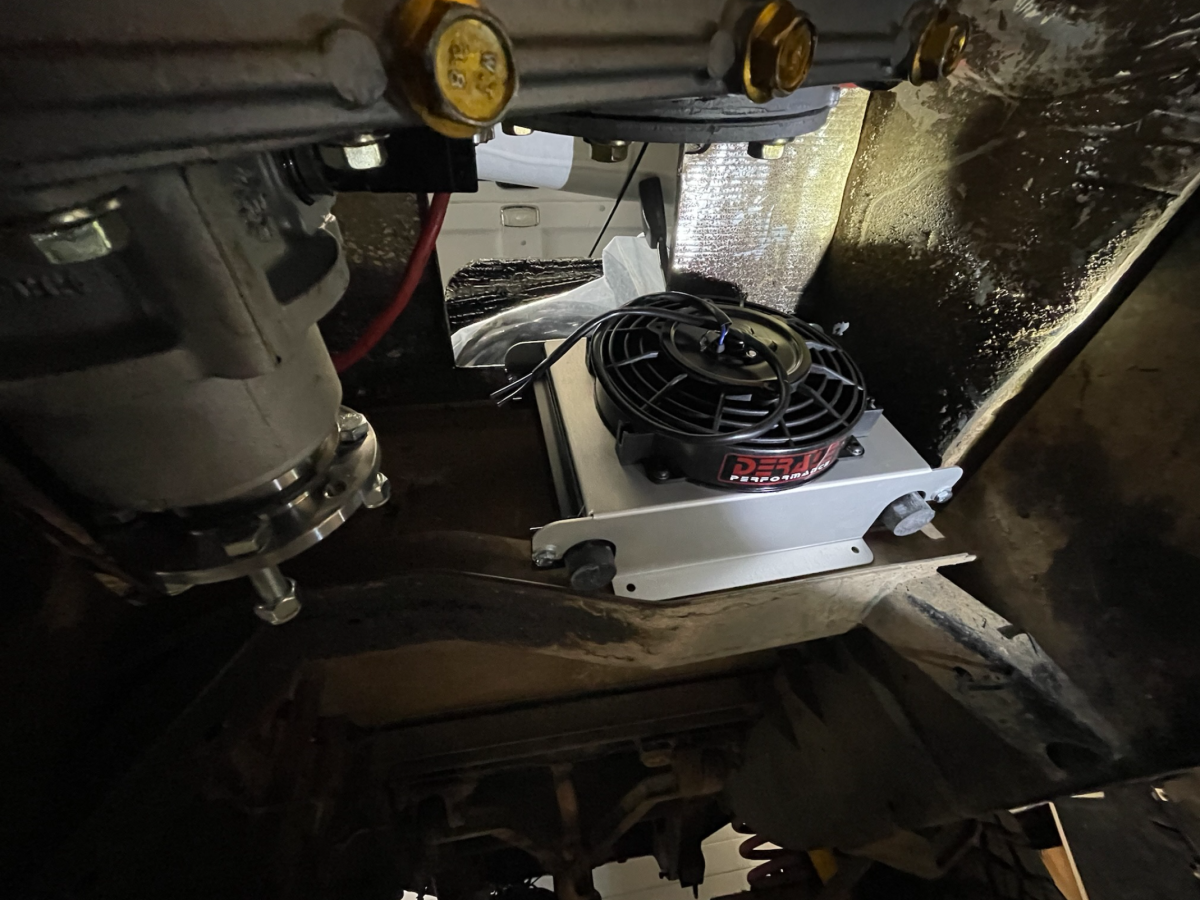 I'll make some heat deflection/air plates, particularly above the exhaust, and some additional sound deadening. I don't think it will be too bad but if it is, I will move it. Part of the ease of -AN connections and making my own hose lengths.
Last edited: