So as to not clutter the tool deals thread, I am starting a new thread.
Tool Deals:
Some good deals on gearwrench at Amazon. Very limited time. GEARWRENCH 9416 16 Piece Metric Master Ratcheting Wrench Set $60 https://www.amazon.com/dp/B0002NYD1W/ref=cm_sw_r_cp_apa_i_3vx7CbCSWJTZM GearWrench 84916N 44 Pc. 3/8" Drive 6 Point SAE/Metric Std./Deep Impact Socket $62...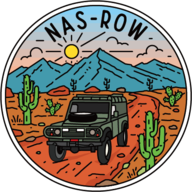 nas-row.com
I will still probably post some deals there, but this is for reviews/discussion. All topics are, of course, welcome. For example, what tools you like, which tools you don't and why. Or what tool works well for a particularly difficult job.
I'd like to start with a project: what you need to fix your defender and how to carry the tools. The focus will be on NAS trucks because that's what I own, but ROW as well as RRC/D1 etc. would have overlap and be welcome.
Bringing it over from:
So I have seen this on other forums for other vehicles, but never for a defender. Maybe it already exists? The big ones few people have until they own a defender are like the T55 Torx, the posidriv, especially the PZ4 for the door hinge bolts, the 27mm (or 1 1/16 and go up a size if you have...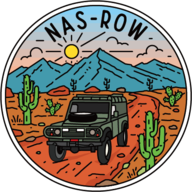 nas-row.com
[brackets are optional/limited use]
Wrenches: 8, 10, [11, 12], 13, 14, [15], 17, 19, 22, 24, 27, [30], 32mm (LT77 and R380 drain plug, fan clutch, 36mm fan clutch if you have a 97). You will want 10 and 14 (for swivel to axle bolts) in 12 point if you buy 6 point.
[Ratcheting wrenches: 8, 10, 13, 14, 17, 19mm]
Sockets: 6, 8 (12 point 1/4 drive needed for valve covers), 10, [11, 12], 13, 14 (12 point need for rotor bolts), [15], 17, 19, 22, 24, 27, 30, [32]mm. Spark plug socket 21mm or 13/16th.
Not sure what size the oil drain plug actually is (I use a 1 1/8th wrench but it might be 29mm) and you need a way to get the filter off (big channellocks for me)
Hub nut socket: 2 1/16th
Screwdrivers: PZ 1-4, PZ 1-3 stubby, 6 in 1, long, large slotted or prybar type (various uses)
Torx: T20 (computer screws), T50 (cage), T55 (R380 fill)
Allen: 6mm (plenum and starter)
Pliers: locking, needle nose, cutters/strippers, crimper for bullet connectors, assorted water pump style.
BFH and smaller hammer
Chisel and punch set