We've all seen the box (& wished the new Defender looked more like it). My son got me one for Christmas. I'll post pics as/when I get time to put this together.
2573 pieces
!?! 4-speed sequential gear box, moveable high/low gear & D-N-R selectors, pistons go up & down... Lego's have come a long way since I used to build 'em.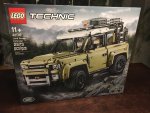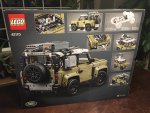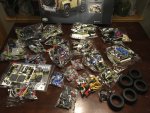 This should probably be in General, not technical discussions (It seems pretty technical to me!). Mods feel free to move it.