Background - I've been doing a ton of renovations at my house and one of the things we did was install a stamped concrete patio.
Under the patio was a PCV conduit buried for a natural gas line going to
this fire table
I bought. It was converted pre-purchase (with the included kit) to Natural gas from the default propane along with my weber grill that I converted (new orifices, adjust air baffles, new NG regulator).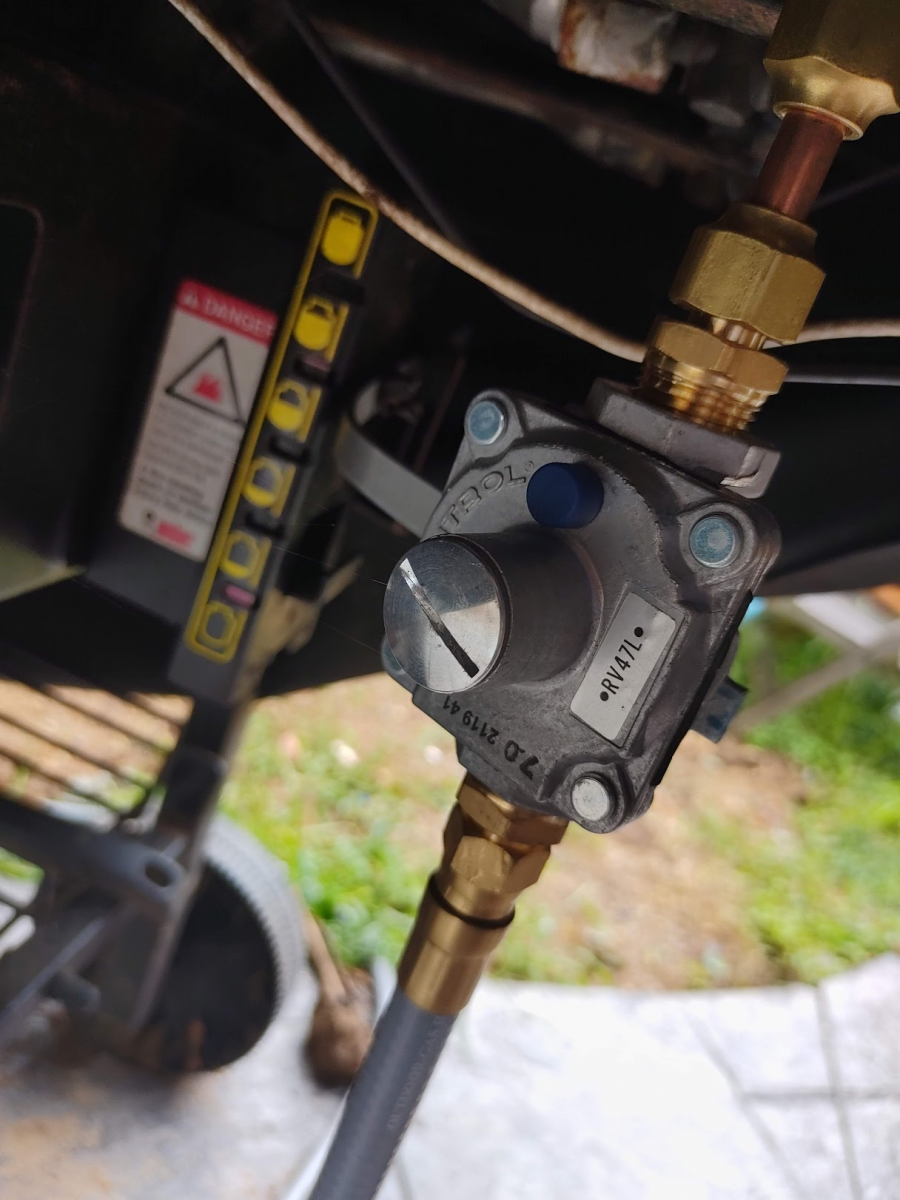 The main 3/4" gas line was run by a plumber and splits to serve both the grill and the table, here's where I'm confused. The grill came with a regulator (pic above), the table came with a natural gas conversion kit but (I'm told but the plumber) no regulator. Would this manifold (pic below of table) also serve as the regulator? The burner documentation
here (pg 23-25)
seems to infer that there is no (additional) regulator needed but its really unclear... I'm calling the retailer on Tues but wanted to see what the group thought in the meantime.