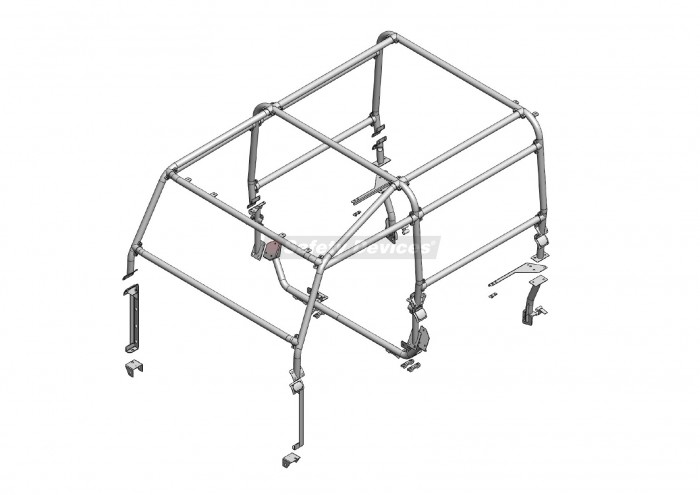 I bought this over the summer from Lucky 8 - before I bought my 110, and need to get it moved. Local pickup, or I can help get it between Richmond and NY on the east coast.
This is brand new & I had everything that bolts to the frame galvanized to prevent rust. Great product, great deal.
Roll cage number L213. 6 point full external bolt-in roll cage
for vehicles without bulkhead (
for bulkhead models, please use cage
L108
cage).
Please note that models between 1983 - 1988 had three raised ribs on the roof approx 22mm (7/8") tall. This kind of roof does not work with our external roll cages as the hoops will clash with them.
Please note as from Spring 2015, L213 will provide lower seat belt mountings for forward facing seats in the rear. Please contact the expedition sales team for further information.
Full options:
RBL213 7SSS - Full external roll cage for vehicles without bulkhead.
Available as a full cage only.
$2000 obo