Technical Excellence Contributor
Callsign: KM6FDG
This bolt is leaking/weeping oil at the TC.
The bolt is facing front of the truck ('97 90 NAS). this picture was taken just below the auto transmission (transmission pan on the right of picture).
It bolts the transmission bracket to the LT230.
If I can identify the bolt, I can torque down correctly to stop the weeping.
Or maybe I need to pull the bolt, put some thread sealant and bolt it back up? Thanks!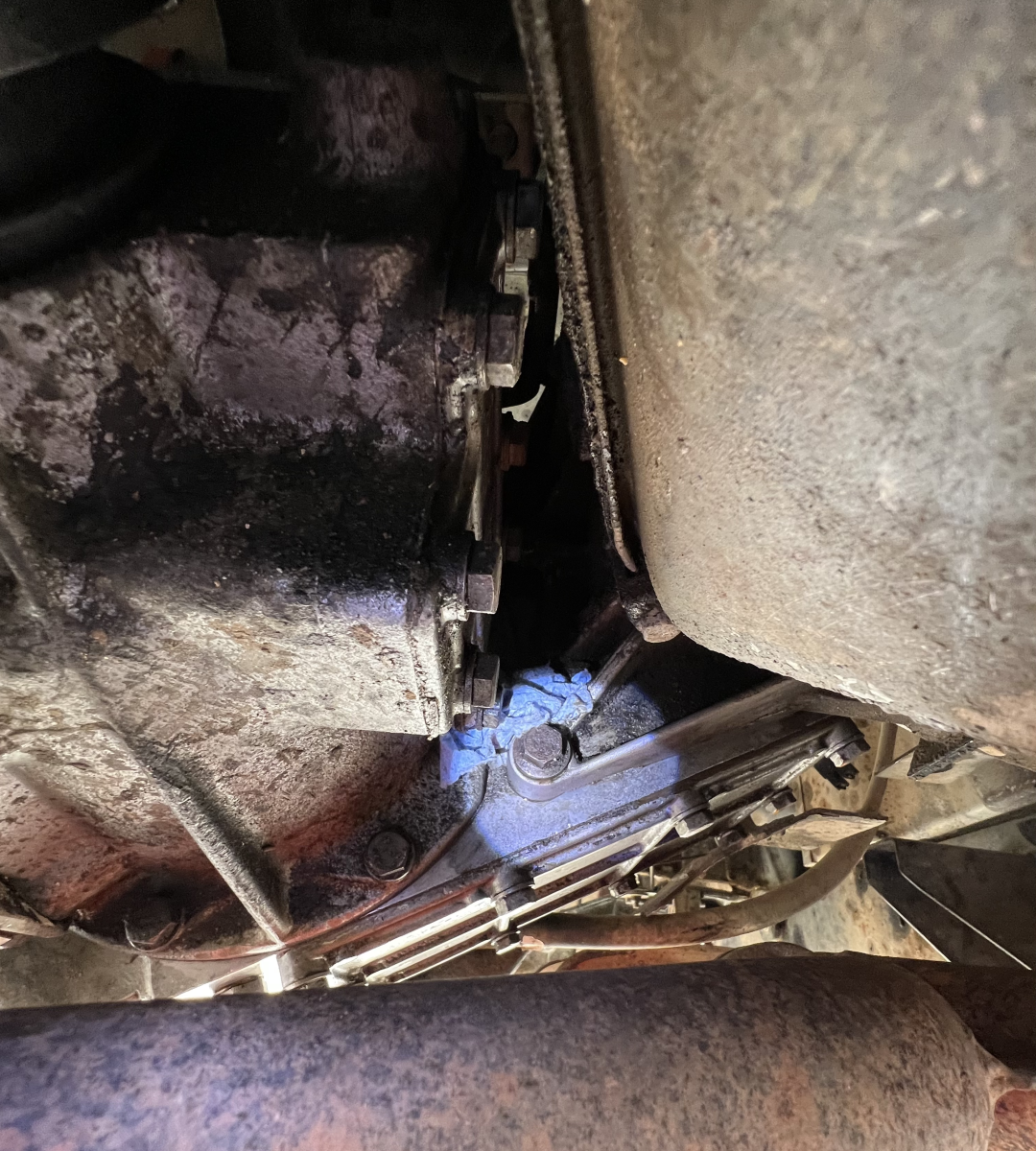 Here is the torque table....