Technical Excellence Contributor
Today I heard a noticeably different whine on the highway. It was much louder in 5th gear & 3rd gear, slightly less so in 1st & 2nd, not there at all in 4th. I don't know if it is a sudden failure or all my sound proofing hiding it until now. I drove it home to investigate (probably not the smartest thing to do), pulled my transfer box drain plug & extension case filter & found this -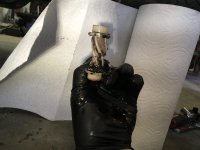 I know they don't share same lubricants & obviously my gear box is jacked, but I drained the transfer case & removed the cover to inspect & all appears to be well there.
I have two used gear/transfer box set ups, one from the original 2.5 NA that I removed & one (unknown condition) set that I purchased with a 200tdi engine that I didn't trust enough to use. Here are pics of the unknown gear/transfer box set I'm considering installing while I educate myself on the R380 upgrade. New territory for me. Would anyone recommend rebuilding an LT77?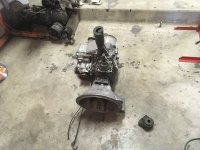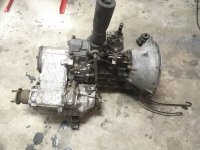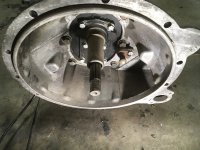 This Land Rover is the most mechanical work I have ever done - More than all my previous vehicles combined!