NAS-ROW Addict
Callsign: KF7KFZ
I can't figure out how I keep buying clothes that are just too big for me. One way or another, I've got these two pairs of pants that are in good condition, and are too big for me. The Kuhls will actually fall off me if I don't wear a belt! Both pants are in fine condition, used very little, almost exclusively in just going to work. Although somehow I managed to wear this pair of Kuhls in Africa this summer -- even though I lost 10 pounds in three weeks!
Dark grey/charcoal/green, I think they are the early version of the Revolvr. And my photo shows them a bit lighter color than they are IRL. They have the same pockets and cut, as the current Revolvr pants, but they also have a vertical zip pocket on each leg. Makes me mad, because I really like these pants, but I really shouldn't be wearing them anymore. I think Kuhl runs a bit large/long. They always hang floppy on me. These are 34/30. $40 gets them shipped USPS flat rate. I also have a current version of the Revolvr pants in a khaki, in 32/30 that also feel big on me, if you are interested.
Push your limits with KÜHL Revolvr™ men's hiking pant. Lightweight and quick dry pant keeps you cool, move freely with articulated knees and gusseted crotch.
www.kuhl.com
These are not the stretch fabric type.
Light rust/orange color Prana Zion Stretch in 33/30. These are also in fine condition, just that I wear 32/30 much better. I think my photo shows the color better than what is on their web site:
Greet your adventure head on. From the road to the crag to beers afterwards. Our bestselling men's Stretch Zion pants help you slice through the unexpected.
www.prana.com
$40 shipped.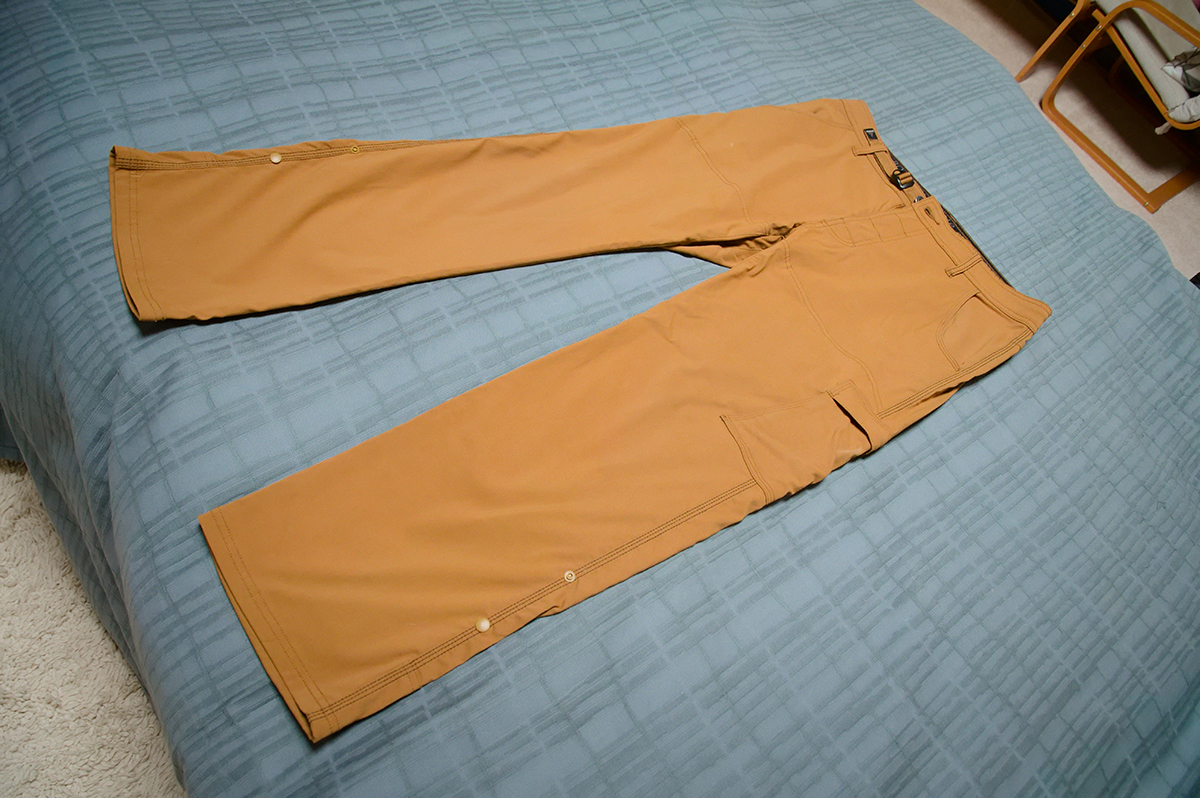 Last edited: