A minor cleanout.
One pair of
Nakatanenga arm rests
, very lightly used, although one is slightly marked as shown. Will need new adhesive strips.
$60 shipped for the pair.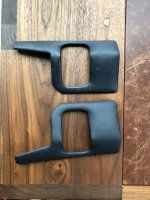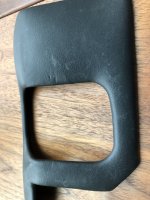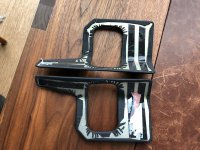 One Ram Mount
suction mounted universal sun visor
. I found this too fiddly to use while driving; YMMV, or you may have another use for it, like in an airplane where it belongs.
$45 shipped.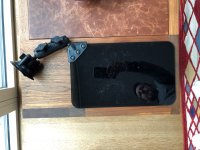 One Fishbone Offroad
hawse fairlead license plate mount
. Yes, it's a little Jeepy. More importantly, it doesn't work with my Warn hawse fairlead, and it probably won't work with yours, either (Warn's fairlead is raised on the top where they have their logo). If you have a non-Warn fairlead and need a front license plate, this might be for you: loosen the bolts, slide it in, tighten them back up. The license plate flips up to access the cable.
$50 shipped.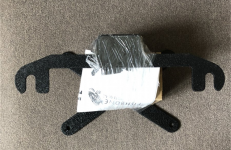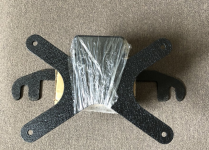 One black vinyl tire cover with a drawstring closure (ie, not elastic). The graphic is amusing, but it's also peeling off, and your best course of action is probably to remove it completely, which should take about three minutes. It was on my truck when I bought it and stayed on for about a year (kept in a garage).
Yours with a
$25 donation to NAS-ROW
. Dachshund not included.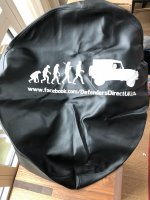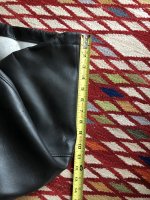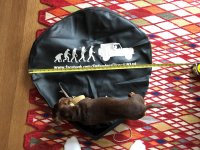 Shipped via USPS Priority Mail flat rate (so USA, APO/FPO). If you're interested but elsewhere, I'm happy to figure something out.
Matthew