I bought J104 many years ago in Malawi Africa and toured with it until I was forced to export. Originally bought K317 in Africa to replace J104, but circumstances changed and I was never able to use K317 in Africa. Recently imported it to the US. Very cool to see them together!
Old J104SKV thread...
https://www.defendersource.com/threads/camel-110-africa.51317/
Previous owner's website...
http://www.wigglywaydown.com
Both trucks are in safe keeping now, located in North Carolina, but feels strange not to own a Camel in Africa for the first time in a while. And sadly two Camels stateside is a stretch for me. One of them will need a new home fairly soon. Email if you're interested,
hedrickmt@gmail.com
J104SKV, build date November 6th 1991, vin# SALLDHMF7JA907961
K317YKV, build date July 15th 1992, vin# SALLDHMF7JA918769
Lots of pictures here...
https://matthewhedrick.com/camel-trophy
Found some evidence that K317 circa 2000 went on an epic trip around Africa. Anyone know details?
https://www.reddit.com/r/overlanding/comments/az54e1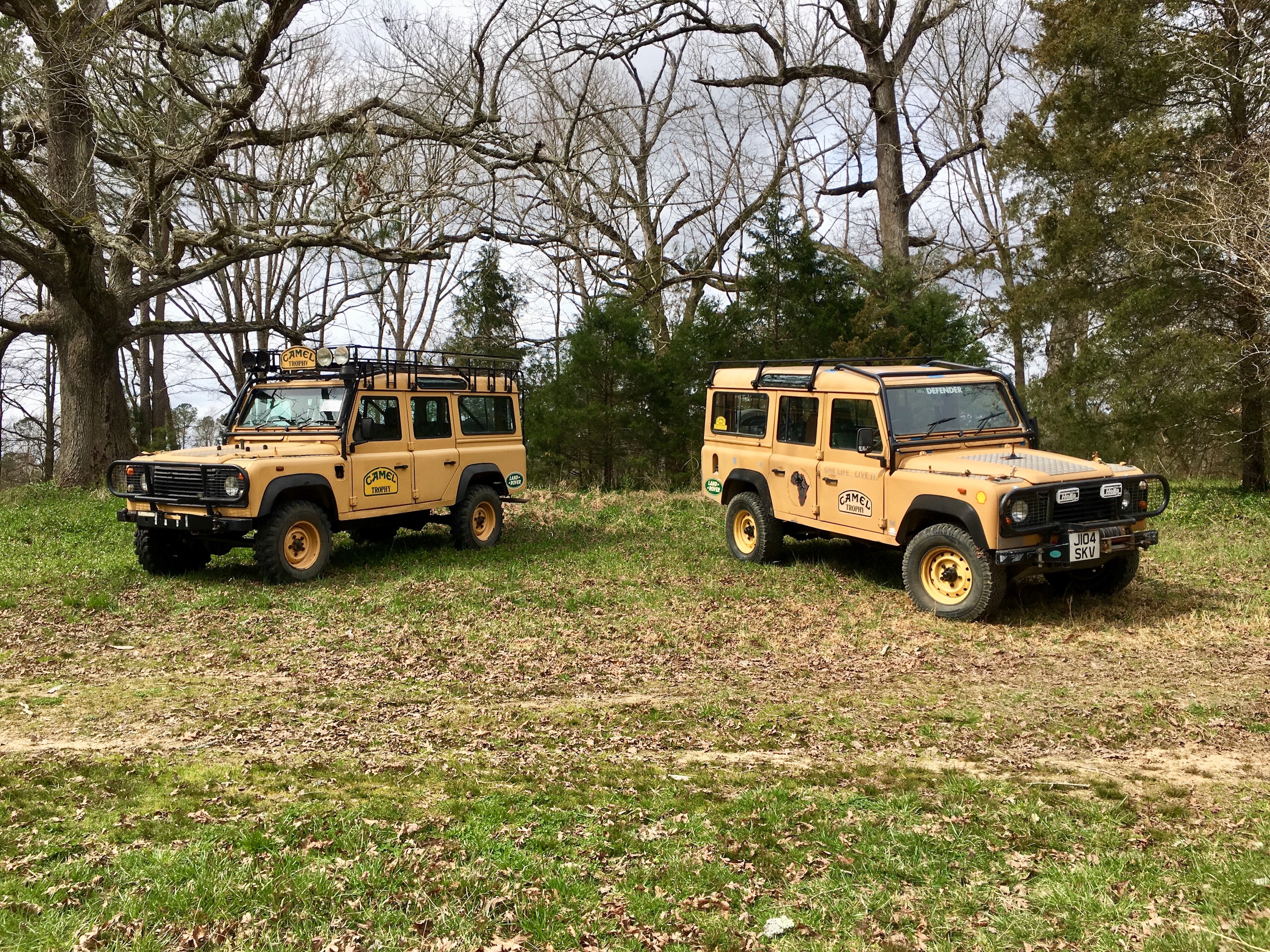 Last edited: