Super Moderator
Staff member
This thread mainly deals with Safety Devices full external types as found on the NAS 110 and still available as RBL172 7SSS. The instructions provided with the cage are adequate but not full color and there is a lot of assumed knowledge, so this thread is intended to supplement but not replace the instructions.
It's worth noting that there have been a number of small design changes over the years especially in the underbody mounting parts, so keeping a cage set intact is worthwhile if you can do it. That is to say it could be best to repair rusted or damaged pieces instead of ordering replacements - the new part could be dimensionally or completely different.
If you're doing an initial install, be prepared for a minimum of 20 hours work, double that if you are very meticulous or of you haven't taken part majors sections of your truck before. I don't know what reputable shops charge for an installation but I'd be surprised if the figures were any less than a 2000 or so.
Before you start you'll need to collect a few things - aside from the normal assortment of hand tools I used:
- Dremel tool with abrasive cutoff discs for cutting the holes in the body panels
- Blue painter's tape
- Lots of anti-sieze
- 3M 4200 sealant
- Touch-up paint
After tearing out interior trim to gain needed access, the installation starts by laying out the locations to cut in the rear tub. Using tape to cover the surface not only provides you with a place to lay out your markings, it offers some protection to your painted surface. Note on the last photo below that the "C-pillar" mounting point behind the second row doors can have significant interference from interior structure pieces. This has been a source of frustration over the years and SD has made the mounting bracket at this location narrower and narrower to the extent that they dramatically grind down the outside edges of the of this part.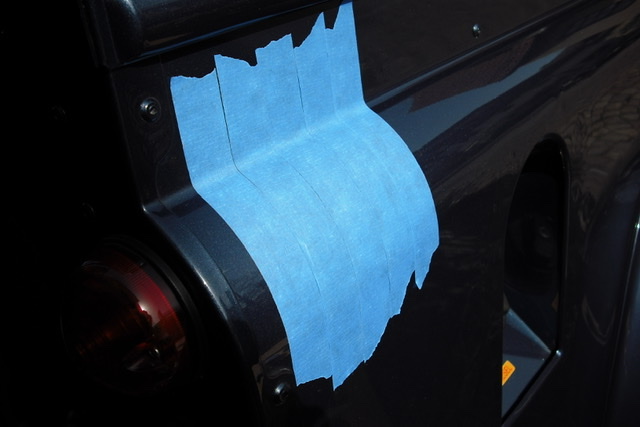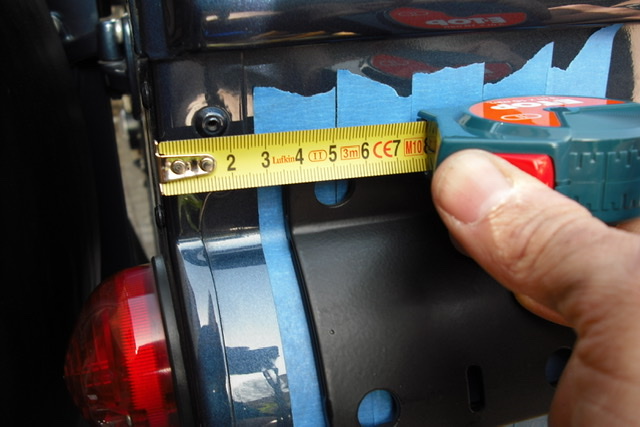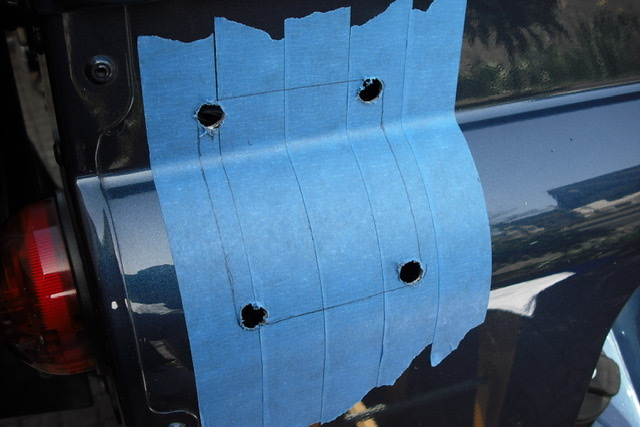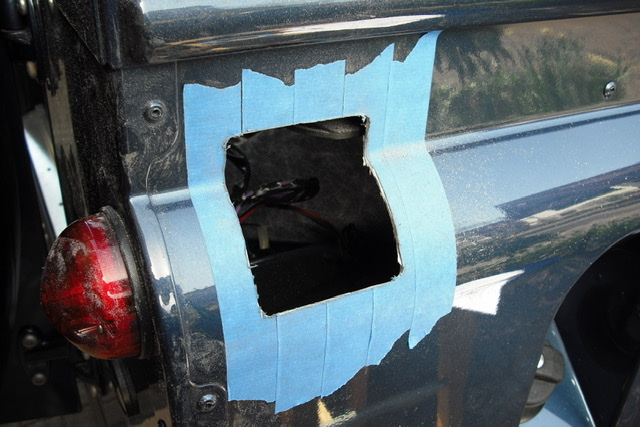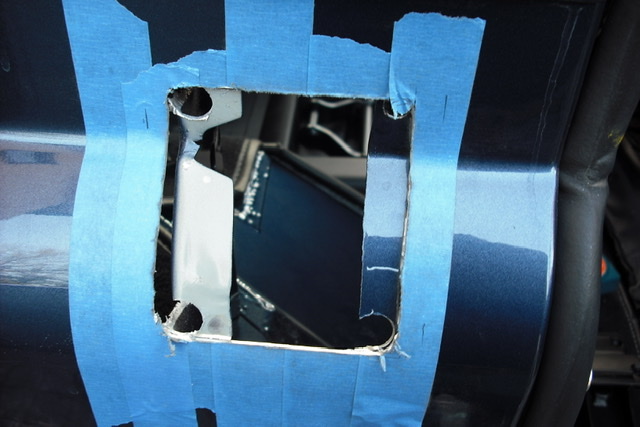 The theory of the installation is that the internal and underbody supports are built and left loose until the "false feet" are installed on the body panels. This will guarantee accurate positioning of the external parts with relation to the body. Once these are in place, you go back inside shimming and tightening bolts as necessary based on where the mounting brackets landed. Not having these feet can make the reinstallation of a cage (as when restoring a NAS 110 for example) quite difficult, especially if a number of other parts have been removed or replaced.