FS RoverTracks cranked rear links for a 110. These links are used but beefy. The bolts seized in the bushing because I failed to use anti-seize when they were installed in 2012 or so (Doh!) and I had to cut the bolts to remove them. New bushings and a lick of paints and they would be good as new.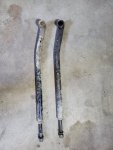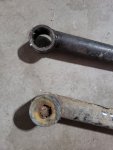 FS Donaldson FRG Air cleaner. I think the housing a G090250 and the filter element is P601280. I used this filter on my 4BD1T powered 110. It was a tight fit to squeeze in-between the bulkhead and engine, but was a good filter. I swapped it out with a PowerCore, in large part to flip the intake to the other side.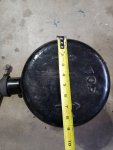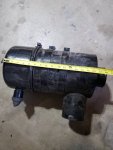 Prices
RT Cranked Links $150 + shipping (OBO, open to trades)
Donaldson FRG Air Cleaner $75 + shipping (OBA, open to trades)
Regarding trades, the best trade would be help in moving a trailer from VT to CO, spare Wolf wheel, but open to other offers.
Last edited: