Technical Excellence Contributor
Looking to identify the relays in my 200tdi fuse box. I have several manuals, and and for whatever reason the 200tdi 91-94 manuals all seem to share the same schematics with a dozen options. Not sure if there is a standard, but the 91, 90 has 5 relays across the bottom of the box, and 2 behind. The 92, 110 has 3 relays across the bottom, and 2 behind. Is there a standard on them from right to left? I have not pulled the 110 apart yet, as im just starting to unwire all the add ons. Thanks.
I know the wiper and flasher are behind on the left. What is left for a tdi? Rear wiper? Heated window? Glow plugs are under the hood if im not mistaken.
1991, 90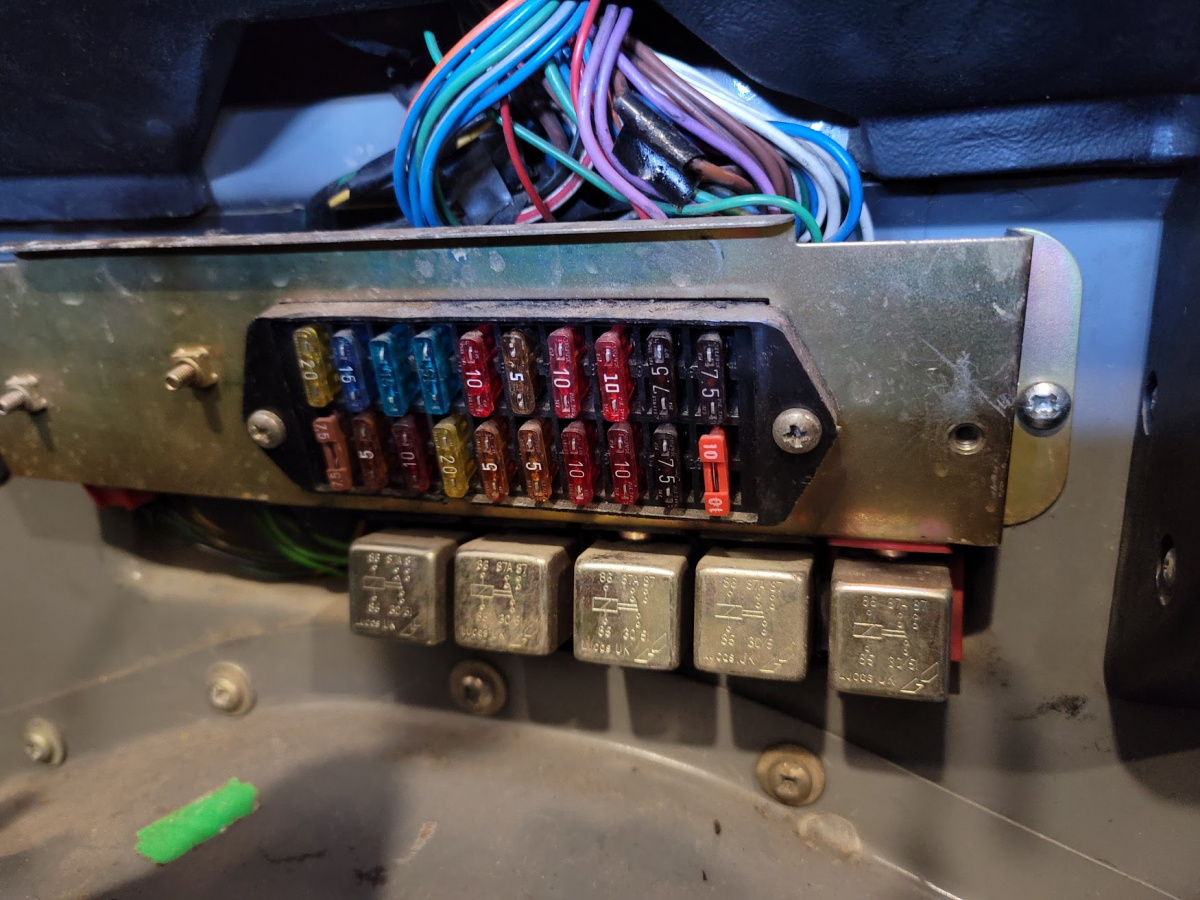 1992, 110 (thanks to the PO for the scotchlocks and relay jumper)