Put this in Everything else as I'm not really sure how to price these or if there is interest. Would prefer trades... Located North of Philly.
Roof sides with windows from a 91, D90. Overall decent shape, no cracks in glass, but one window was replaced at some point as they are both factory, but one is likely newer. One is Pilkington/LR glass, one is Sicursiv. The rear quarter windows are Sicursiv also. These were likely originally van sides, as one of the windows has an exposed rivet from the elongated cut on a corner (last pic). Only noticeable dent is a small divot above right rear glass (tried to show in pic), hard to see from pic. Hardware has likely been removed since pics.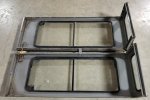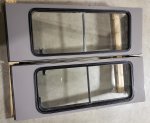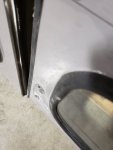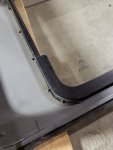 Also have headliner, all 3 parts w/o sunroof. Ok overall shape, the fiber board is decent, some sagging in rear area on either side of the spine. Usual grey color. will post some pics if interested.