Fully restored LHD BLACK Defender 90 200 Tdi soft top in HERITAGE style.
This is a matching nrs truck, original frame sandblasted and powdercoated, bulkhead sandblasted and coated, all hollow sections coated with wax. Zero rot on the bulkhead and floors.
Recent work carried out :
Strip down, all panels painted seperately in Black
Full overhaul of front and rear suspension
Full overhaul of front and rear brakes
200 Tdi engine completely rebuild
LT77 5 speed manual gearbox rebuild
Mantec Spare Wheel carrier installed
5 powdercoated WOLF rims with new Goodyear MT/R tyres
LED indicator, side markers and taillights
OEM Landrover Autobiography LED headlights
New galvanised front bumper, Heritage grill and headlight surrounds
All bodycappings new and galvanised
3 new Military style half doors installed with sliding window removable doortops
Rear crossmember in gloss black
PUMA style front seats in perforated diamond stitched leather
Complete dashboard retrim in matching leather
Matching perforated daimond stitched leather jumpseats
Mohair soft top in Chestnut
All new hardware used throughout the build
Price 65000 euro.
We can assist with shipping to the USA and anywhere else in the world, with agents in both North East and South East of the US we can handle the import procedure. More than 20 yrs of experience in worldwide shipping of classic cars.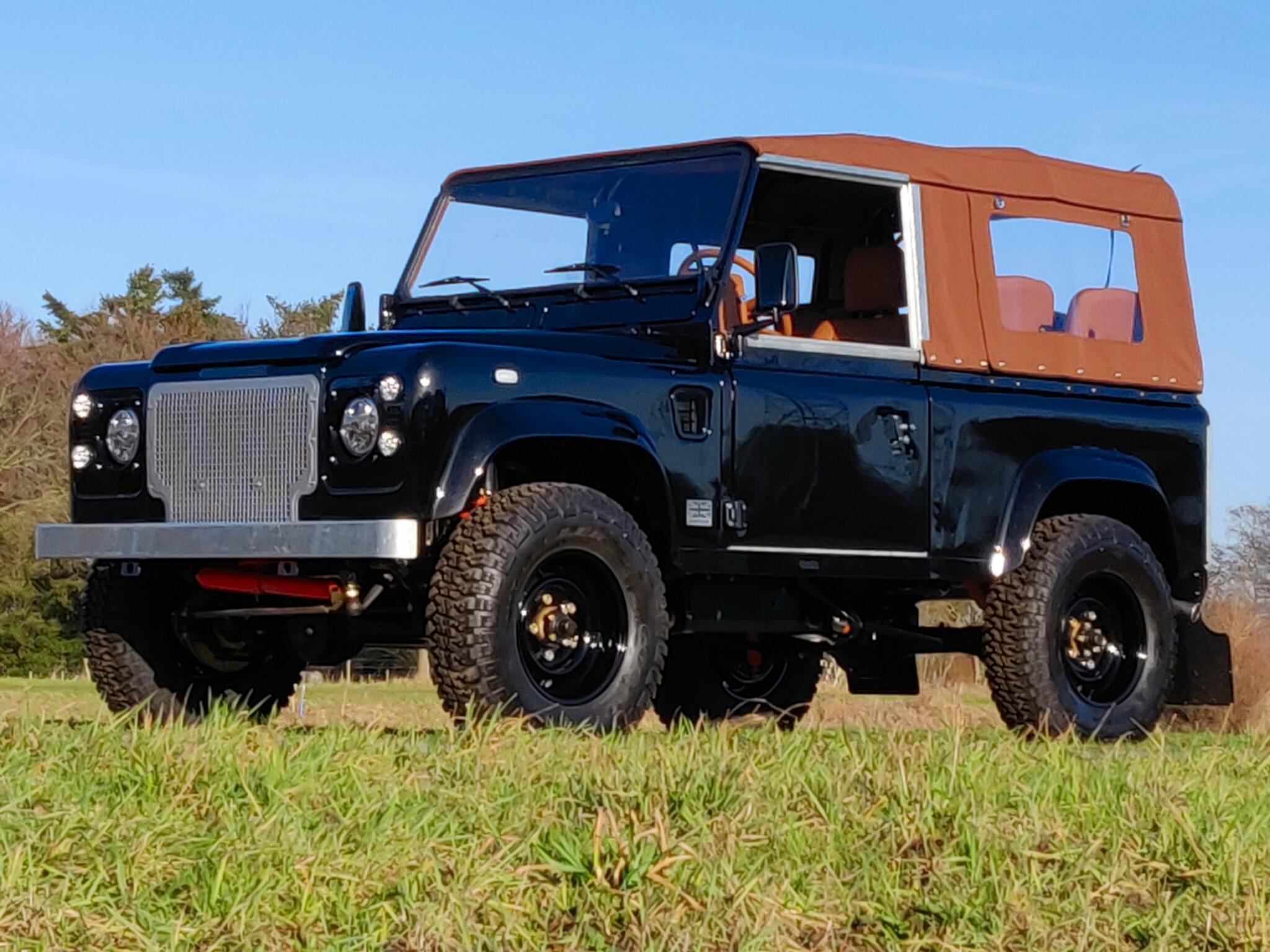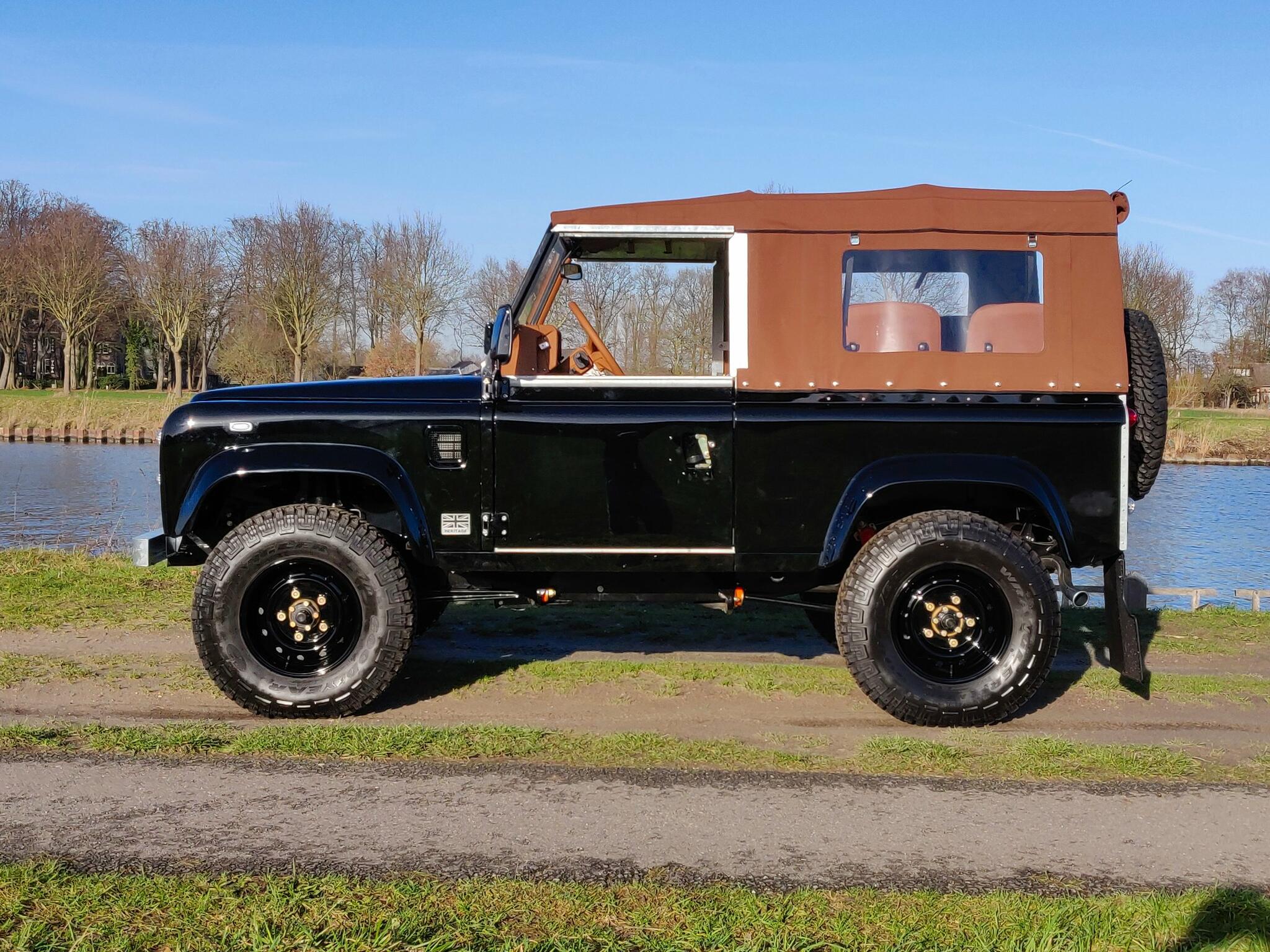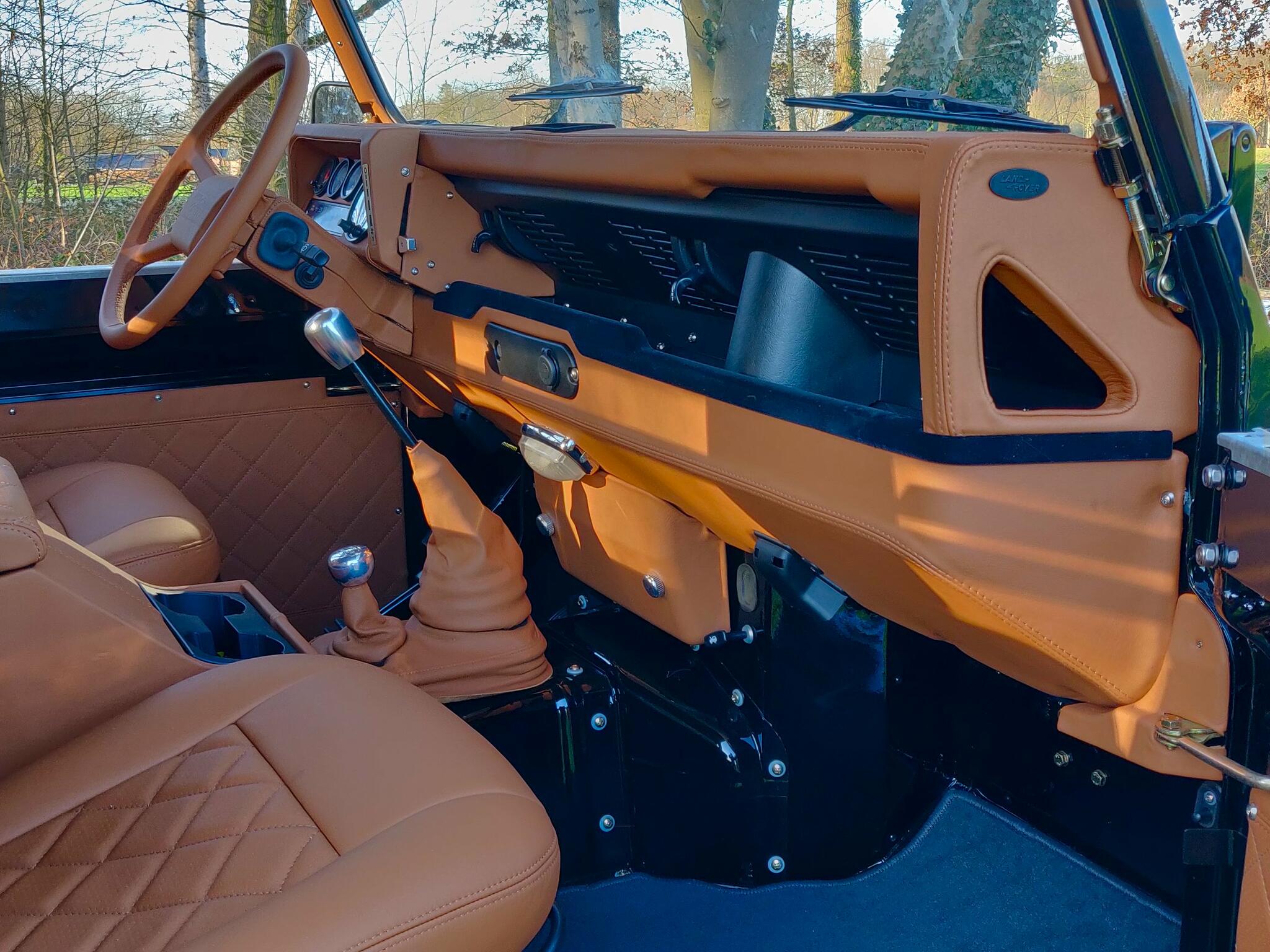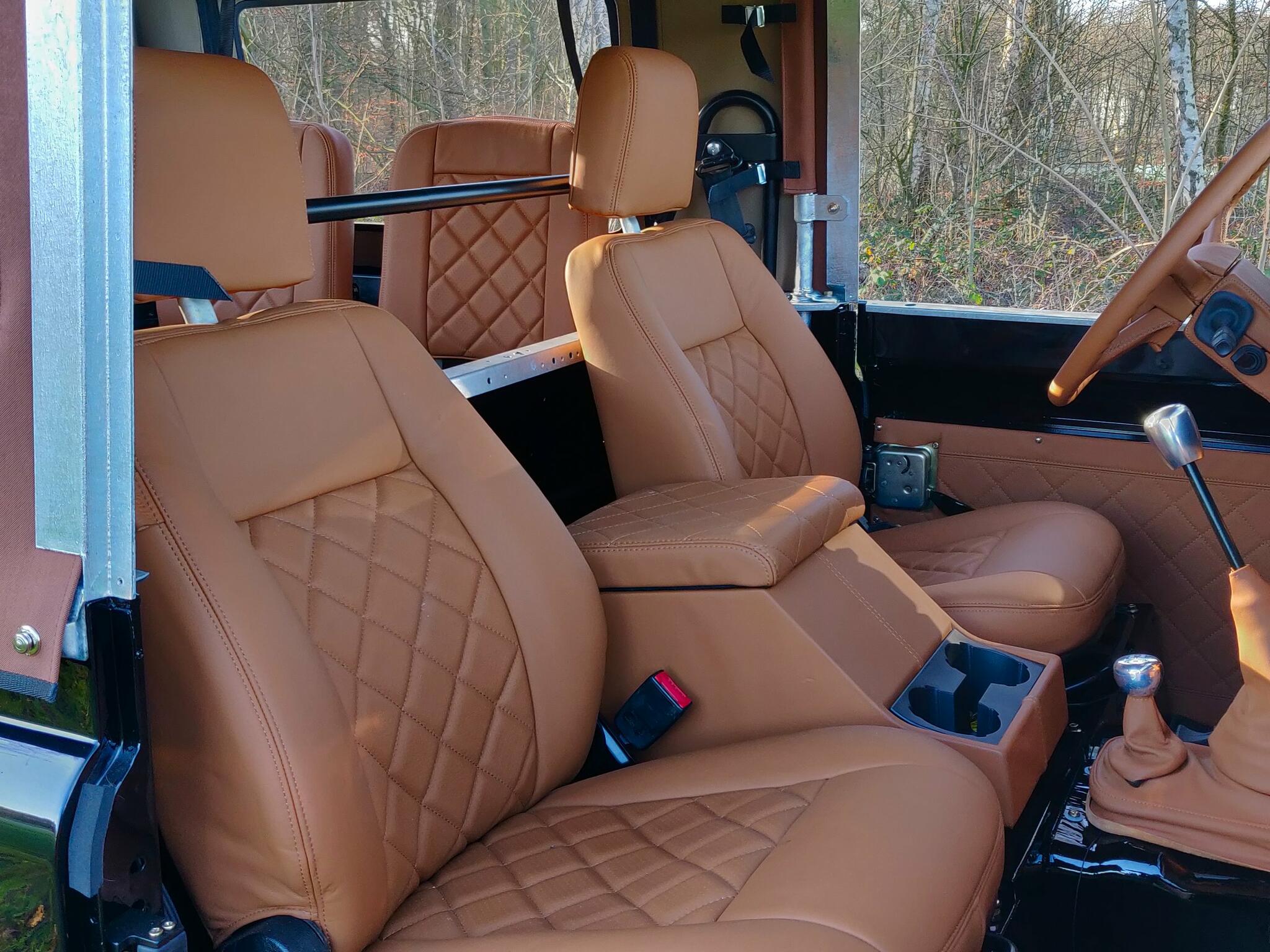 Last edited: