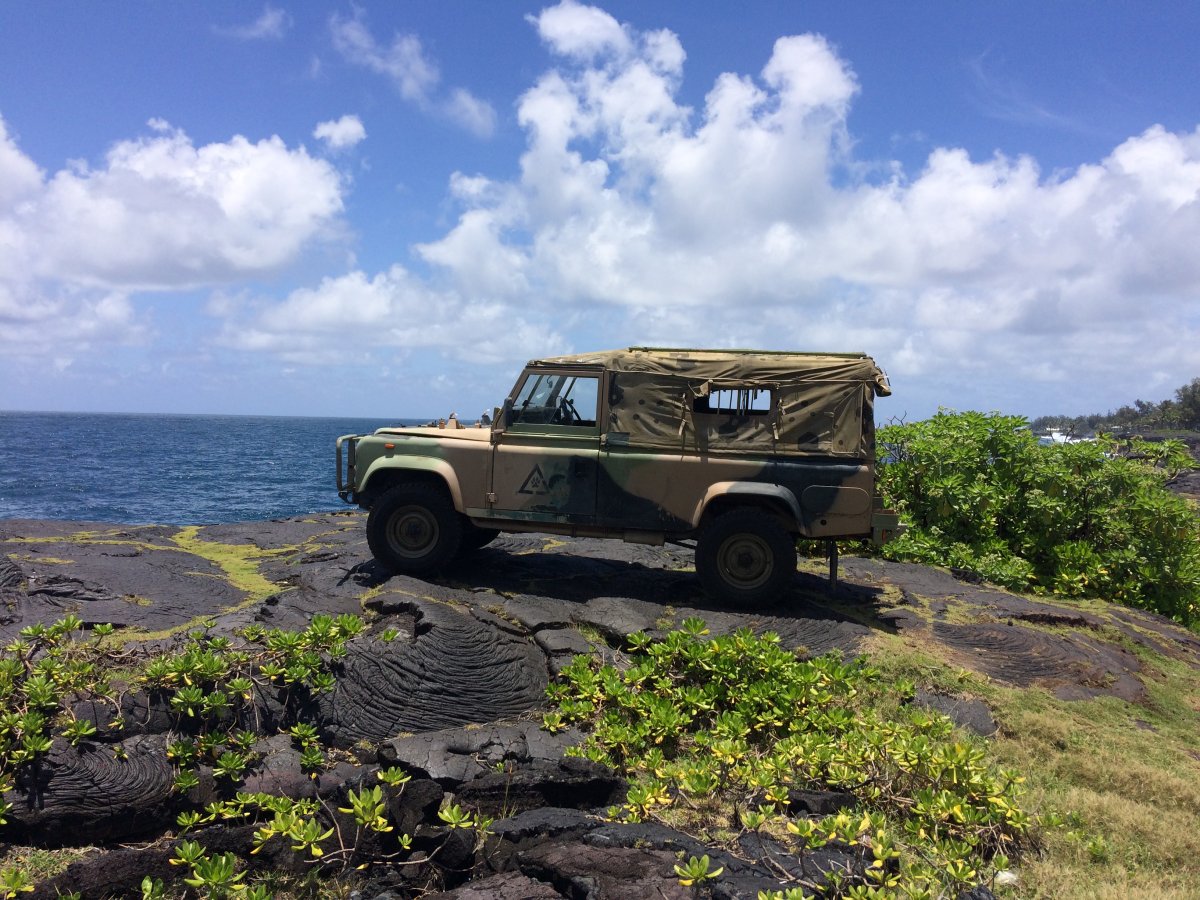 Aloha all,
Time to sell one of my Perentie 110's. I am motivated to sell this vehicle, which I bought from Australian Frontline Machinery in 2018 and had exported to Hawaii. Never have been able to register them here, but I have all the paperwork and importation clearances from USDOHS (US Customs, EPA, DOT).
Details:
VIN#: SALLDHAZ1FF374441
Vehicle is in pretty good shape and unmodified.
Has under 47,000 Km or under 30,000 miles
Chassis is galvanized with galvanized Roo Bar, and Roll Over Protection Bars
Has Dana 60 rear axle HD Rover front
HD Springs and Shocks
Has the 3.9l 4BD1 Isuzu NA diesel, can be easily fitted with turbo, power steering, power brakes etc.
Routinely get 25mpg with diesel just cruising around trails and farm, about 23 with straight bio diesel.
Have Australian Army Record Book
Has some surface rust around front vents, on diff pan, and on seat frames, all of which is very minimal and will be taken care of with appropriate wire brush and primer prior to shipping.
Tires are 7.5x16 Michelin XZL's with good tread but tired rubber. Will need new tires but is fine for moving and shipping.
Fuel gauge, Temp Gauge and Voltage gauges work intermittently, need to sort out ground wiring.
Offers accepted.
Can help arrange shipping and bringing vehicle to port, but buyer has to pay for the actual shipping.
Can make modifications to vehicle for time and materials at $25 per hour or fixed agreed upon price, such as,
Turbo for engine, power steering, power brakes, axle upgrades, portal hubs, suspension upgrades, reconfigurations of tops, larger tires etc.
Can prep for new paint and arrange for professional painting/bedliner etc.
Or sold as is.
Feel free to contact me with any questions. Have more pictures to share.